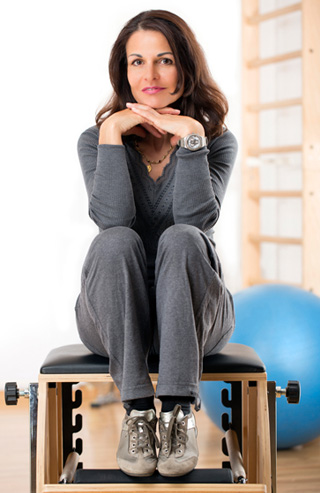 Carine Bestenheider
› Your personal trainer
Educational background:
› University of Lausanne, UNIL & EPFL, Department of Sports, fitness & aerobics.
› Certified personal fitness trainer, 2 postgraduate certificates: IFAS – Nyon and Vertigo - Lausanne.
› Pilates Master Trainer, MK Pilates, London.
› Specialist in functional training and conditioning for golf.
› 20 years of experience in teaching fitness and Pilates.
› Lifelong continuing education in Switzerland and abroad.
› Multi-sports athlete, owner and manager of Studio21.
› Member IDEA since 1998.